Comfort all the way
From 40 to 85 cm
0 - 13 kg
Why Choose Me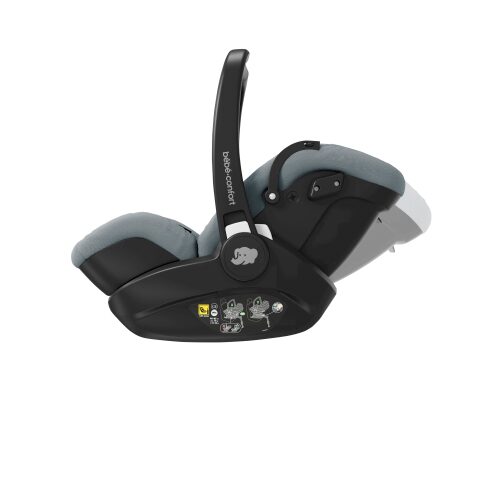 Near lie-flat reclined sleeping position
Reclines to a comfortable sleeping position both in and outside the car and contributes to the baby's health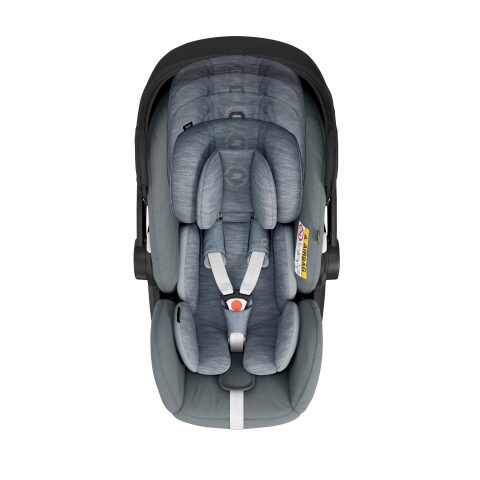 Comfortable inlay and padding
Extra soft padded newborn inlay and seat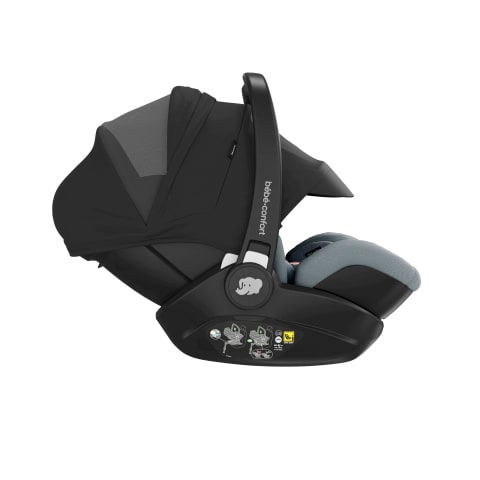 Adjustable headrest & harness height
Easily grows with your baby with 8 different headrest and harness height positions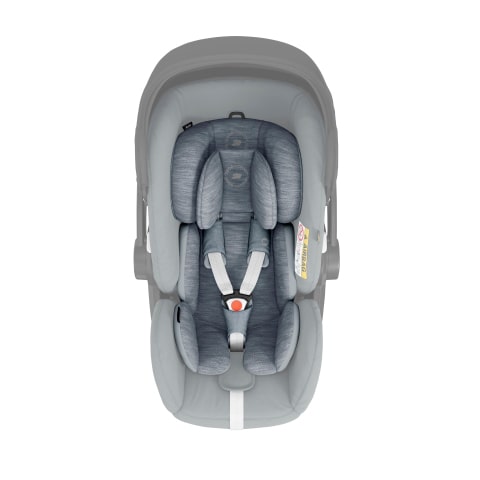 Ultra-protective XL sun canopy with peek-a-boo window
The super large sun canopy with peek-a-boo window provides undisturbed sleeping on sunny days
Product description
Going for an ultimately content baby? It's possible thanks to our reclining baby car seat Marble! Thanks to its 157° near lie-flat reclined position, Marble provides the best sleeping comfort both inside and outside the car, and ensures a healthy development for your little one. Thanks to the Marble, your baby will have all the comfort and support they need!
Installation
These days, more and more European cars have the ISOFIX system, so there is a good chance that yours will have it too. With our Marble, you don't have to think the ISOFIX base separately; it comes with its dedicated ISOFIX base unit!
Marble's base easily attaches to your car's ISOFIX anchor points. Make sure you follow the steps in our user manual for it to be correctly installed into your car.
Once installed, you can leave the base in your car. This way, it will be much easier to get in and out of the car, because Bébé Confort Marble baby car seat can be attached to the base with a simple "click" and you are ready to "go".
Safety
Over 50 million babies have been carried home from the hospital with the help of Bébé Confort. As a leading specialist in child mobility, your little one's safety is our top priority. Our intuitive and innovative car seats safely protect your child and help carry you as family happily into the future.
Bébé Confort Marble is approved according to the latest European safety standard i-Size for the improved safety performance. As part of this compliance, this Bébé Confort baby car seat ensures better head, neck and body protection and, enables rearward-facing travel with the base unit, which is recommended as the safer travel position for children.
Equipped with the impact-absorbing shell and impact-absorbing side protection material, your baby is fully protected at all times.
Comfort all the way
All parents would like to provide the ultimate comfort for their little ones on the go. Our Marble is designed with your baby's comfort in mind without compromising on the safety and ease-of-use!
Marble features 157° near lie-flat recline position to provide the best sleeping comfort both inside and outside your car. And not just that! With its lying position, this baby car seat also ensures a healthy development for your baby.
As a car seat with sleeping position, Marble offers more features that contribute to a happy baby. Even when your baby grows, Marble grows along as you can easily adjust the headrest and harness height in 8 different positions.
This comfortable car seat also features an extra protective XL sun canopy with peek-a-boo window allows for undisturbed naps and peaceful dreaming even on sunny days. Marble's extra soft padded seat and removable newborn car seat insert makes the car seat suitable from day one.
We have considered safety and ease of use, as well. Bébé Confort Marble comes with a dedicated ISOFIX base, and you will experience complete peace of mind for always installing Marble correctly and safely in the car.
On top of all that, Marble fits on the Bébé Confort and Quinny strollers.
On the road, your baby may get car sick, or snacks and drinks may not always end up where they are supposed to be. No matter what happens, Bébé Confort's car seat cover can easily be removed and is machine washable.
Whether it's fixed on its dedicated ISOFIX base in the car or any compatible stroller frame: with the Marble, it's comfort all the way.