^
The seat that embraces your baby
From birth up to approx. 12 months
From 45 to 75 cm
Why Choose Me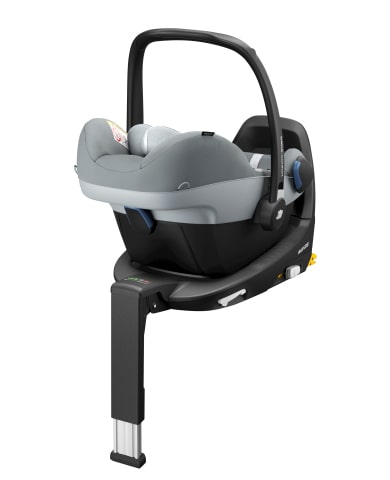 i-Size safety
Compliant with the latest European i-Size safety standard, use our Bébé Confort base and follow-up toddler seat for rear-facing travel for up to 4 years.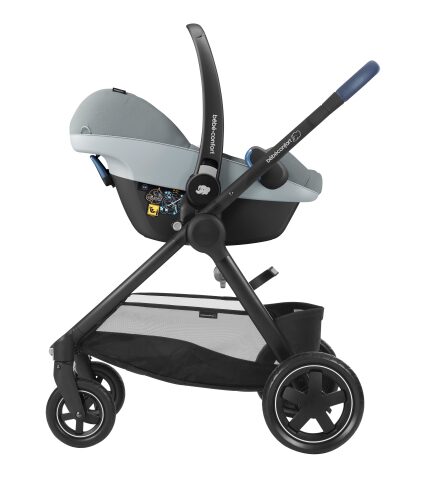 Flexible travel system
Seamless switch between a car and stroller, by attaching our Pebble Pro to a Bébé Confort stroller.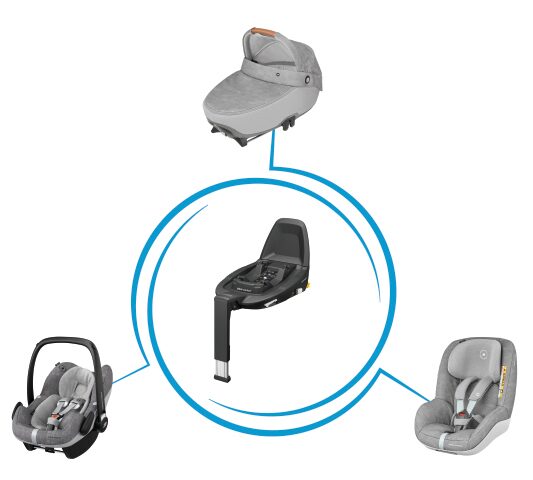 Click & Go installation
Reduce the risk of an incorrect installation by securing your baby car seat with an ISOFIX base unit.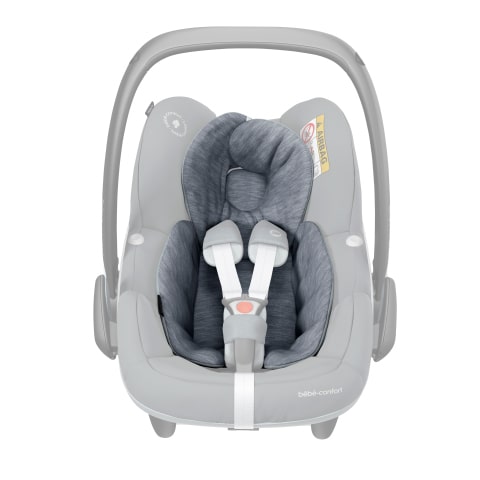 Comfy baby-hugg inlay
Your baby can enjoy a better fit and lying position with the additional baby-hugging inlay, which includes a separate head pillow.
Product description
Cocoon your little one in comfort. Bébé Confort's Pebble Pro is an i-Size compliant baby car seat that offers you the comfort of an easy-in harness and a Click & Go installation, while hugging your baby with a comfy inlay.
Installation
Your little one may sometimes go on trips with your parents, or with your in-laws, but no matter how many different cars your baby travels in, our Bébé Confort Pebble Pro will fit. The baby car seat can be attached to a car seat, safety belt, or ISOFIX anchorage points. The installation steps are thoroughly explained in our user manual.
For an ISOFIX installation you will need an ISOFIX base. Attach the base to your car's ISOFIX connectors, and leave it installed in the car. This way, you can easily fit the Pebble Pro car seat onto the base with a simple "click", every time you need to get in the car. Visual indicators on the base notify you when your Bébé Confort car seat is correctly installed, and you are ready to "go".
Pebble Pro can be installed in combination with the 3wayFix base.
For your little one's safety, and your peace of mind, we gathered our safest travel tips to make you feel assured that your little baby is always safely secured in the car.
Safety
At Bébé Confort we have carried over 50 million babies home from the hospital. External crash test centres, such as the German automobile organisation ADAC (Allgemeiner Deutscher Automobil-Club), regularly test our Bébé Confort car seats on dynamic safety and ease of use.
ADAC gave our Bébé Confort Pebble Pro a 4-star rating, meaning that it scored very well for safety. Our safe and comfortable Pebble Pro car seat contains a Side Protection System. In the event of a damaging side impact, Bébé Confort Pebble Pro's SPS (Side Protection System) absorbs the force to protect your baby from injury.
The Pebble Pro also contains improved impact-absorbing material, which complies with the latest European i-Size safety standard for car seats. This improved material absorbs even more force from an impact, to provide your baby with extra protection in case of an accident.
The seat that embraces your baby
We are here to help parents like you, and because we care about your little one's comfort and safety, we have designed our Bébé Confort Pebble Pro to comply with the latest i-Size car seat regulations. Besides safety, our baby car seat is super comfortable. The extra-padded seat includes a unique (removable) inlay that cocoons your newborn baby, giving them a perfect fit, and enabling a lying position.
A Click & Go installation, along with an ISOFIX base, allows you to simply snap our Pebble Pro into place, reducing the risk of an incorrect installation. You can continue using the Bébé Confort ISOFIX base with a toddler car seat for longer rear-facing travel. Travelling in a rear-facing position for 4 years is recommended by experts, because it offers your little one better head and neck protection for longer. What's more, it means you can use the same base the whole time.
Removable cover
Whether your baby gets car sick on the road, or our Pebble Pro gets dirty, Bébé Confort's car seat cover can easily be removed, and then washed in the washing machine. This makes it easy to keep clean, no matter what happens.
Travel system
Going for a short visit to family or friends? Do you need to take a quick stop at the supermarket? Feel like taking a relaxing stroll outside? Use our i-Size car seat in combination with a stroller by snapping our Pebble Pro onto it with just a click.
Combine our car seat with a Bébé Confort stroller for a complete and practical travel system.
Bébé Confort Pebble Pro is approved for use in the airplane (TUV certification), and you can take it with you on holiday.