^
Designed for the future
From approx. 9 months up to 12 years
From 0 to 150 cm
9 - 36 kg
Why Choose Me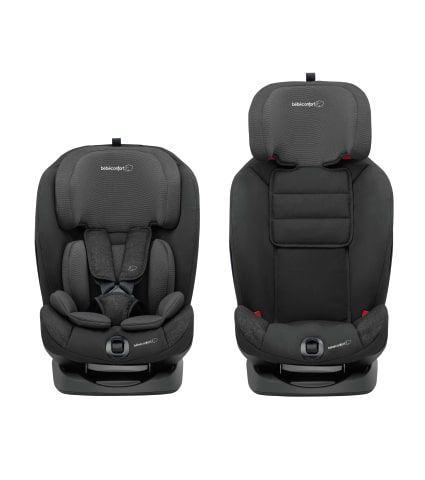 Multi-age use from 9 months to 12 years
Grows with child from 9 months to 12 years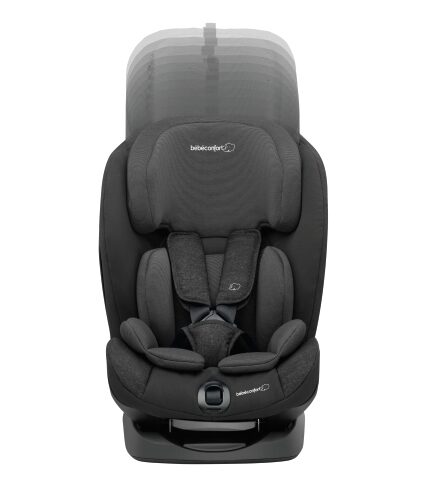 Easy headrest adjustment
Titan's easy adjustable and smooth headrest grows along in 11 steps. It helps you to provide ultimate comfort and safety to your little one, from 9 months up to 12 years.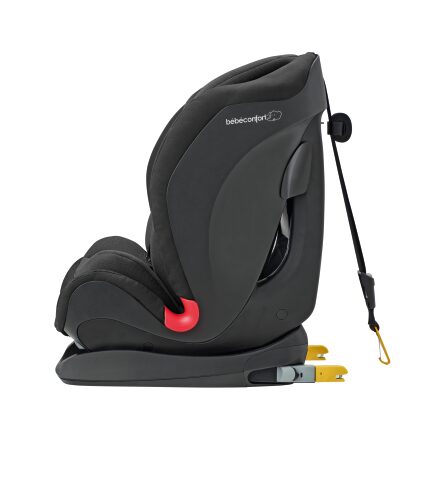 Solid Isofix and top tether connection to the car
The easy ISOFIX installation offers great stability for this car seat, even when your child is not sitting in it.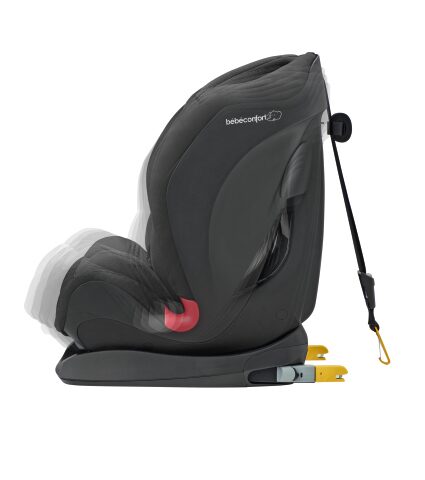 Multiple, comfortable recline positions
Comfortable recline with 5 positions from upright to relaxed sleeping
Product description
Our Bébé-Confort Titan is designed to keep up with your fast-growing baby from when they're 9 months old! A multi-age car seat suitable for babies, toddlers and children, the Titan offers an easy ISOFIX installation, and keeps your little one safe and comfortable until they're 12.
Installation
For an easy installation, simply connect the Titan to your car's ISOFIX anchor points. We have also designed a top tether strap as a third anchor point to provide your little one with an even more secure connection. Check the user manual or read our checklist for a correct ISOFIX installation.
When Titan is used as a Group 2/3 car seat (after 4 years), the ISOFIX and top tether are optional, as you can then use the vehicle safety belts to secure your child.
The indicators on ISOFIX anchorages will confirm when the seat is correctly installed, giving you peace of mind before you set off!
Safety
At Bébé-Confort we have carried over 50 million babies home from the hospital. For us, your child's safety is our top priority.
In addition to a very easy and stable installation, Bébé-Confort Titan features a 5-point safety harness to keep your growing child safe and stable. The harness can be used up to 18 kg, and you can secure your child with the car's seat belt.
Titan is there to keep your little one safe through the years.
Titan: A multi-age car seat that grows with your little one
An ever-growing, developing and maturing child quickly grows out of things. The Bébé-Confort Titan is there to catch up with your fast growing baby!
A multi-age car seat suitable for babies, toddlers and children, our Titan is first used with its 5-point safety harness to fasten your child until they're 4 (group 1), and then becomes a group 2/3 booster using the regular 3-point car seat belt, which fits children from 4 to 12 years old.
Installation is not a hassle at all! The Titan car seat is easily connected to your car using the ISOFIX anchor points. It guarantees a solid and easy ISOFIX installation, and the top tether keeps the seat even more secure in its place.
You might know the moment when you realize your baby is getting too big for your car seat. This won't happen with Titan! Simply adjust the headrest in 11 steps, to ensure the best fit for your child as they grow.
For little babies, a cushioned inlay also helps give the best fit while keeping your little one safely cocooned.
Whether your curious baby wants to look out the window or take a nap, Titan is there for them. It offers 5 different reclining options in the upright and sleeping positions.
On the road, snacks or drinks may not always end up where they are supposed to. Or your little one may get car sick. But you don't have to worry, because our Bébé-Confort's car seat cover is machine washable and can easily be removed.
See it in action