Compact city stroller
Ingenious
Family time is fun time. The Ingenious compact city pushchair is built for walks in the park to feed the ducks, for popping to the shops and trips out to get an ice cream. Cram-packed with features, Ingenious offers fantastic value for money. Newborns can simply lie-flat and take a nap and when they're more grown, they can sit up and enjoy the ride. From birth to 4 years old, Ingenious offers your baby long-lasting comfort for everyday adventures.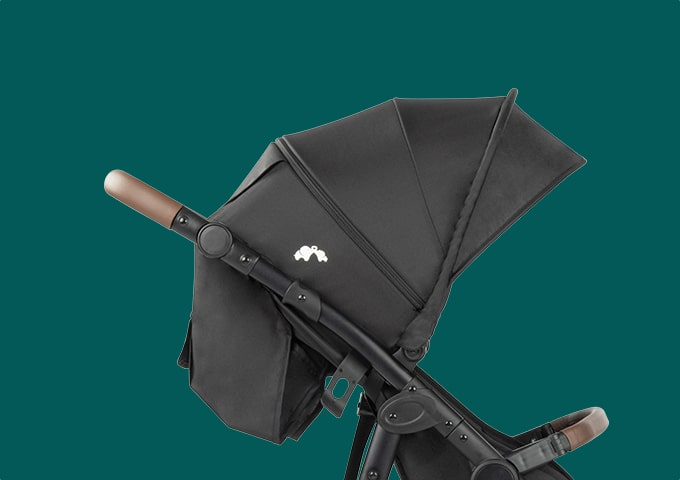 Recycled vegan leather
As an added extra touch, Ingenious features recycled vegan leather on the pushbar and bumper bar. Because, why not? You and the planet deserve it!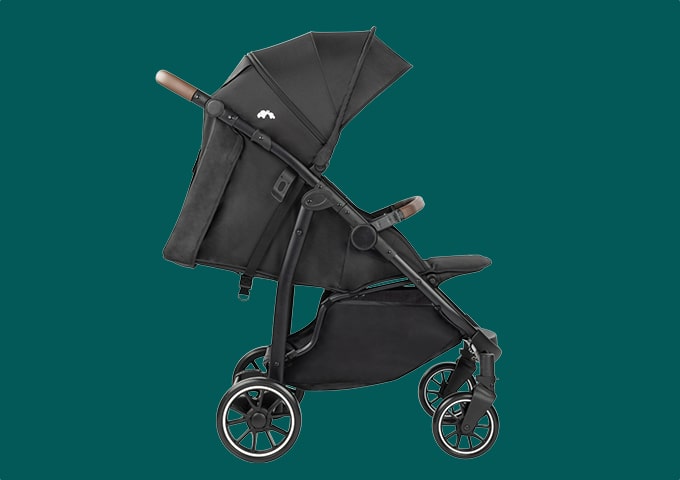 Newborn to 4 years
They snooze. You stroll. Used from birth to 4 years old, Ingenious reclines fully back to a lie-flat position so your newborn can have a comfy nap.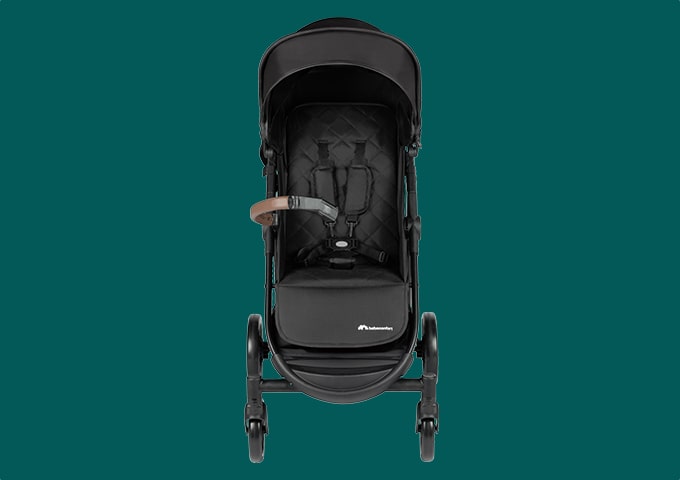 Pivotable bumper bar
Ingenious has a pivotable bumper bar which makes it super-quick and extra-easy to get your little one in, out, in, out, every day. Just like a Hokey Pokey dance!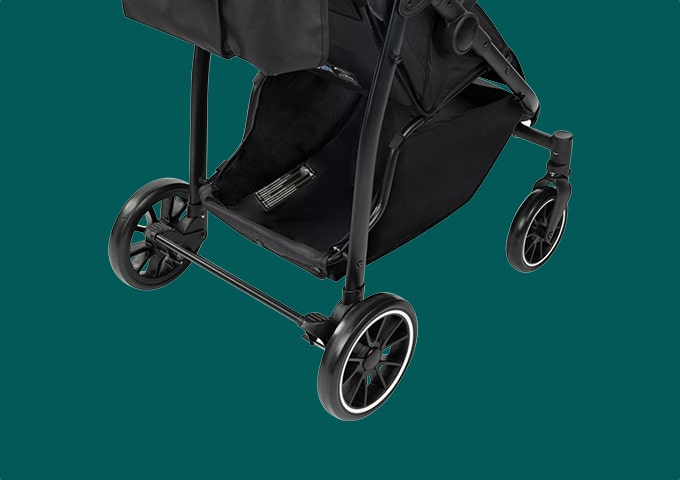 Spacious storage
With a spacious XXL basket underneath, you've got loads of room for all of your everyday essentials – and then some. Fill it up!
Ease of use
Enjoy the everyday in an easy way with the Ingenious pushchair. Thanks to its compact size, you'll zip around busy city streets. The pivotable bumper bar makes it easy-peasy to get your little ones in and out (phew!) and the adjustable handlebar ensures the perfect height for whoever's pushing baby. With a handy storage pocket and a spacious XXL basket underneath, you've got tons of room for your everyday essentials as well as spontaneous shopping trips. With Ingenious, your daily routine doesn't have to feel like groundhog day – it's more like "let's go and have more fun" day.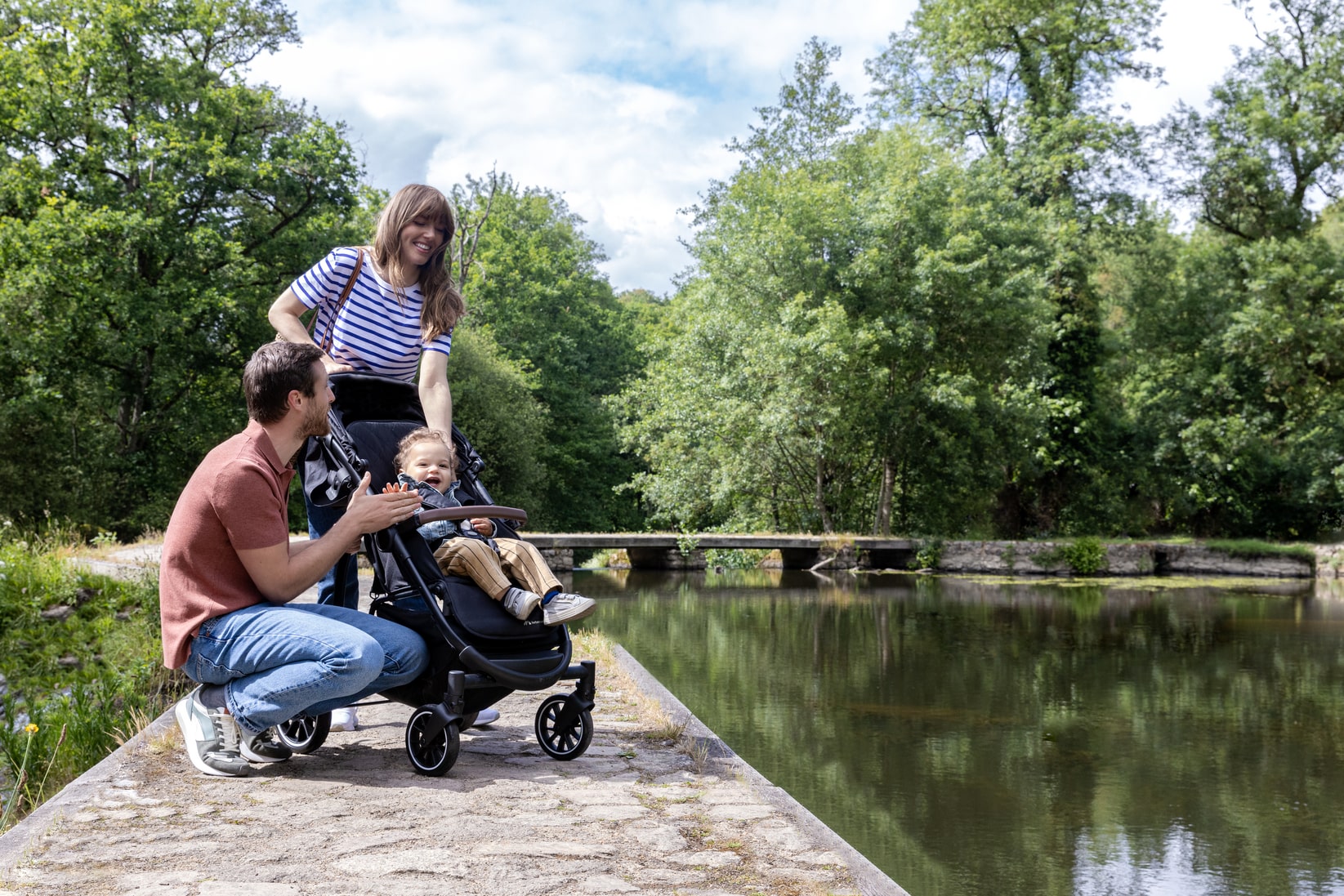 Age-range
Ingenious offers parents the best value for money, for years. Designed to be used from birth to 4 years old, the pushchair reclines to a lie-flat position so your newborn can have a nap when you're off on your daily adventures. When junior's old enough to sit up and feed the ducks in the park, they can have a comfy front row seat at the pond. Quack quack!
Ingenious is built for four years of fun family rides, because everyday moments are what memories are made of. Small strolls. Big smiles.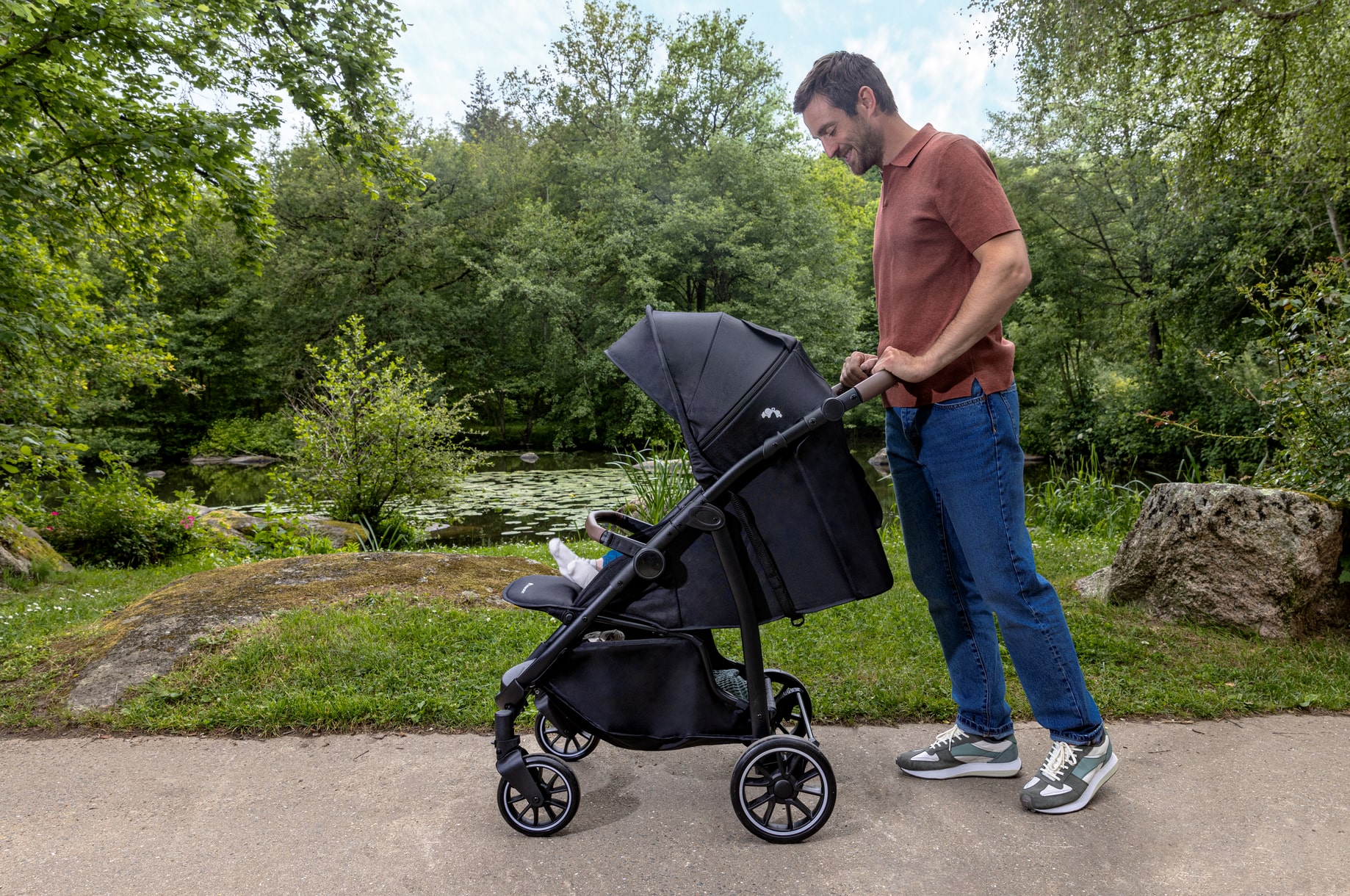 Comfort features
For the best comfort you can't beat the Ingenious compact pushchair. With its padded seat, 4 wheel-suspension, ventilation window, extendable canopy and sun visor, Ingenious is cram-packed with features designed to make your baby feel comfy on every journey, every day. So you can relax and have fun in the sun or the rain. If the streets are bumpy, simply lock the wheels for a smooth stroll. We design products that just work. Hard working, reliable and family-focussed – sounds like the perfect date as well as the perfect pushchair!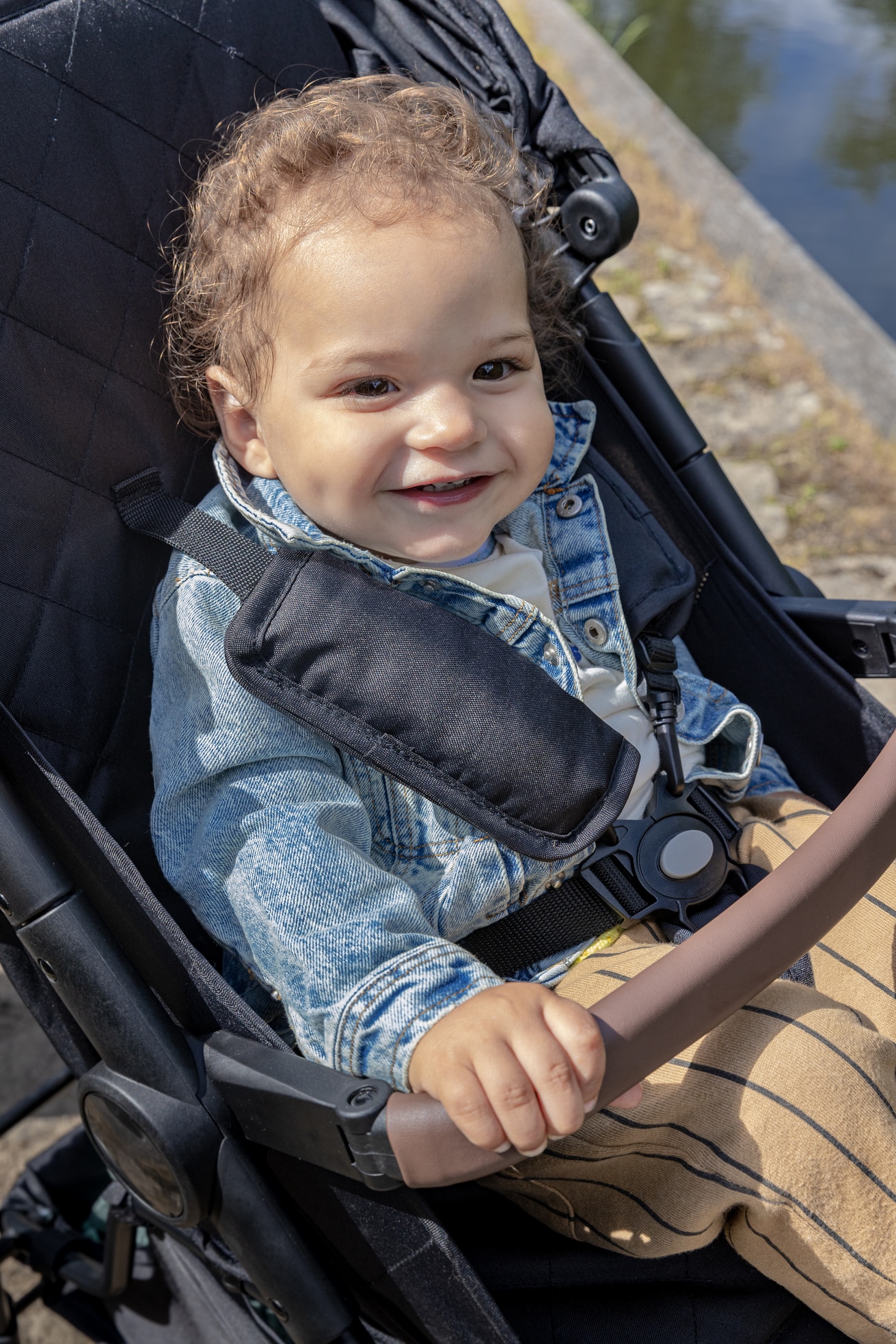 Made for
As a family, every moment together counts. Whether you're whizzing round the block, racing to nursery or simply doing your weekly shop together, the Ingenious buggy makes it easy and fun to go here, there and everywhere! When it's folded, it magically fits into tight storage spaces or stores neatly away in car boots. With recycled vegan leather on the pushbar and bumper bar, its simple, safe and better for the planet, so you can focus on what matters most. Enjoying more tickles, giggles and smiles with your family every single day.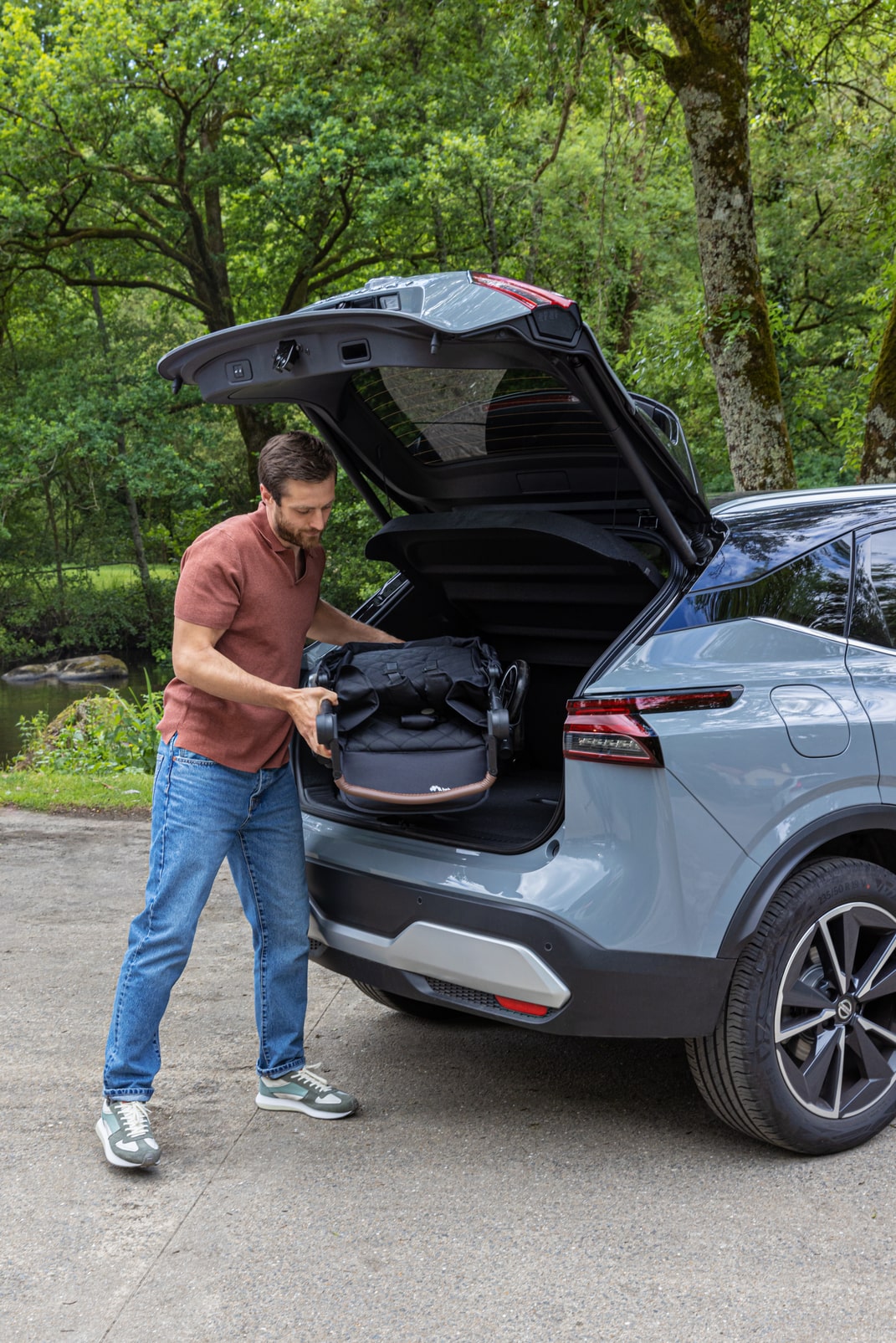 EASE OF USE
5-point safety harness
Pivotable bumper bar
Easy to fold Front-wheel lock
Adjustable push bar
Parent pocket
Lightweight design (comfort urban) <= 10kg
COMFORT
Extendable canopy
Sun visor
See-through ventilation window
Lie-flat position
Adjustable leg rest
Reclining seat unit
Spacious seat (unit)
Four-wheel suspension
LONGEVITY/VERSATILITY
GENERAL
Boot cover included
Bumper bar included
Shopping basket included
Washable cover